Office Hours
Sunday
Closed
Monday - Friday

8:00 AM

-

5:00 PM

Saturday
Closed
Access Hours
| | |
| --- | --- |
| Sunday - Saturday | Open 24 Hours |
| Size | Unit Details | Price | |
| --- | --- | --- | --- |
| | Building 100 -Main Fl, Climate | | |
| | Building 200 - 2nd Fl, Climate | | |
| | Building 100 -Main Fl, Climate, Inside | | |
| | Building 200 - 2nd Fl, Climate, Inside | | |
| | Building 200 - 2nd Fl, Climate, Inside | | |
| | Building 300 - Outside Storage | | |
| | Building 100 -Main Fl, Climate | | |
| | Building 200 - 2nd Fl, Climate | | |
| | Building 200 - 2nd Fl, Climate | | |
| | Building 100 -Main Fl, Climate | | |
| | Building 100 -Main Fl, Climate, Inside | | |
| | Building 200 - 2nd Fl, Climate | | |
| | Building 200 - 2nd Fl, Climate | | |
| | Building 200 - 2nd Fl, Climate, Inside | | |
| | Building 400 - Outside Storage | | |
| | Building 200 - 2nd Fl, Climate | | |
| | Building 100 -Main Fl, Climate | | |
| | | | |
| | | | |
| | TractorTrailer (2 spaces) | | |
Bed, King Size
approximately 70 cubic feet
Bed, Double Size
approximately 55 cubic feet
Bed, Single
approximately 40 cubic feet
Bed, Bunk (set of 2)
approximately 70 cubic feet
Dresser, Chest of Drawers
approximately 30 cubic feet
Cedar Chest
approximately 15 cubic feet
Ironing Board
approximately 10 cubic feet
Side Tables
approximately 10 cubic feet
Wardrobe Boxes (30 hangers)
approximately 10 cubic feet
Mirror
approximately 10 cubic feet
Size Suggestion
To receive a size suggestion, select the items you wish to store.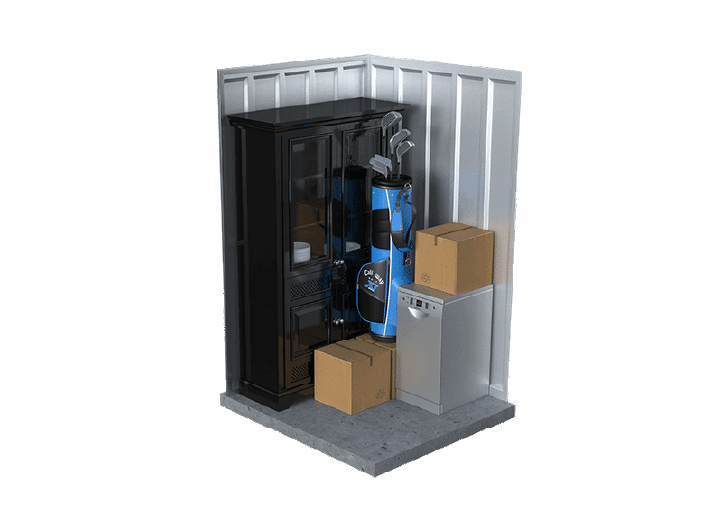 About Us
The Storage Barn is located on
The Exchange North
, close to I-65 and easily accessible to several nearby areas including Millbrook, Montgomery, and Booth. We offer both climate control units and non climate units. Find us behind Stivers Dodge and Jeep New Car Dealership.
Facility Amenities
RV, Car, and Boat Parking
Self Storage in Prattville, AL
When you store at The Storage Barn, you have complete control over your storage experience. If you're ready to rent a unit, stop by the facility and use our 24-hour kiosk. You can also rent a unit online at any time of the day or week. Once you sign a lease, you'll have 24-hour access to your belongings as well.
With both
climate controlled units
and
outdoor uncovered vehicle parking
, we're able to accommodate any storage need that comes our way. Whether you plan to store short or long-term, your belongings will always be protected against intense temperatures and humidity. The Storage Barn is fully fenced with computer controlled gate entry and an attentive on-site resident manager.
Flexible Month-to-Month Leases. Great Rates. Outstanding Customer Service.
Check Out What Our Customers Are Saying